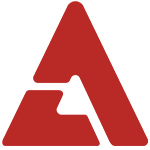 The six members of C-CLOWN shared their childhood photos for a 'C-CLOWN Kid Version Battle' on Twitter.

The photos reveal that C-CLOWN had star potential even as youngsters. Baby Rome sits on top of a piano, looking down at the keys in fascination, while a slightly older Kangjun can be seen playing the piano. Young Siwoo shows his cool side with sunglasses and an awesome mini-tricycle, elementary student Ray flashes a bright smile, kindergartner T.K. is excited to play the drums, and kid Maru demonstrates his dance skills.

Fans commented, "These little kids have grown into fine men! Thanks for growing up well", "They were artsy since they were young. Now they're stars!", "All the members were cute. I want a son", and more.

In related news, the group will be celebrating T.K.'s birthday (December 20th) with a small party and fan meeting on the 22nd.

Would you have known who's who just by looking at C-CLOWN's childhood photos? Which 'C-CLOWN Kid' is cutest in your opinion?