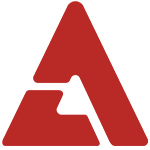 Comedians turned musicians Brave Guys of 'Gag Concert' previously announced their retirement from the music industry, but it seems that member Shin Bora has other thoughts.

The comedian started her music career with the gag group and moved on to release her first solo song "Crying with Longing" for SBS' 'Phantom' OST. Brave Guys also revealed their first and last album 'A to Z' as well as the music video for its title track "Growing Distant" recently.

Shin Bora seems to be leaving her options open. One representative stated, "She's planning to focus on KBS' 'Gag Concert'. Though talks of album promotions haven't been laid out in detail, she'll consider it if a good opportunity comes along."

Member Park Sung Kwang tweeted on the 6th, "We'll be leaving the music industry after this album. We're burdened [that we might've caused trouble] for the industry during this time."

He continued, "We'll now be leaving that difficult world that didn't match us and return in front of you all as comedians. But I'm not sure. Because Bora sings well, she might go out and sing solo. Though we're giving up singing and rapping now, we'll be giving our all to the Brave Guys segment on 'Gag Concert'."