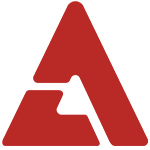 Late last month, 'Gag Concert' comedians Brave Guys (or Brave Rascals) announced that they would be putting a hold to their careers as singers after a year of various music ventures.

Member Park Sung Kwang has taken a step further by writing out an apology on the morning of December 6th on his Twitter.

His post read:

"I'd like to thank everyone who has loved the Brave Guys until now. With this album as our last, we will be leaving the music industry. I have a heavy heart because I feel like we disrupted the music industry with our music.

When the digital songs of our anniversary album received so much love from our fans, our greed saw no end and we began imitating real singers without shame. As we created our music and recorded them, we were able to experience each time what an amazing but also difficult career that of a singer's is.

I give my utmost respect to singers. It was honestly miserable for me to try and act like I was a singer, so I will be taking off these clothes that never fit and standing before you all again in comfortable clothes, that of a comedian's."
Brave Guys concluded their singing careers with the release of their first studio album on December 6th.