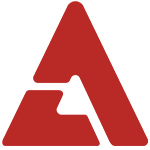 Hip hop label Brand New Music is climbing up the radar of the music industry with their latest two successful releases, "Happy Brand New Year" and rapper Swings' collaboration with Byul for the 'I Miss You' OST, "Remembering Your Face".

"Happy Brand New Year" is a special Christmas release for fans of the label and features all of the representative artists under the label for a heartwarming and festive collaboration. The song's ranked at the top of the digital music charts, making it another notch of success to add to the company's history of top ranking songs this year, including Miss $, Phantom, and Verbal Jint.

Representatives stated, "We would like to genuinely thank our fans for their love and support all year long. We'll repay you with even better music in the future."

The artists of Brand New Music will be holding a family concert, 'Brand New Day Vol. 2 Brand New Year', at the UNIQLO Ax Hall on December 16th.