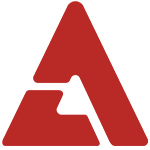 Billboard readers have chosen Psy's "Gangnam Style" as the best music video of 2012!

In the annual poll that asks readers to vote for their favorite songs, albums, artists, music videos, and more of the year, the MV for the global hit came out on top. According to the results, "Gangnam Style" ranked 1st with 21% of the votes with Rihanna's "Where Have You Been" coming in 2nd with 19% and Justin Bieber's "Beauty and a Beat" feat. Nicki Minaj coming in at 3rd with 11%.

Billboard wrote: "Other noteworthy winners included Psy, who earned Best Music Video for his record-setting YouTube clip 'Gangnam Style'; No Doubt, who absolutely owned the Best Comeback poll; Rihanna, who edged out Beyonce for the Best Fashion title; and Lady Gaga, whose next album is the most anticipated release of 2013, according to readers."

Check out the full list of the results here.

Congratulations to Psy!