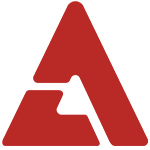 Lee Si Young has entered the semifinals at the '2013 Boxing National Championships'.

The actress had participated in the '66th National Amateur Boxing Contest and 2013 Boxing National Championships', and defeated Lee So Yeon 18-16 to proceed into the semifinals in the 48kg lower division.

On the topic of perhaps coming out victorious even at the finals, she commented, "If I'm given the chance, I think this could be a good experience. I know I'm lacking and the competition isn't over yet, so I'll practice even harder so I can do better in the next match." Judge Kim Wan Soo expressed, "As an actress, she has definitely put in a lot of effort for her to come so far. I want to grade her very high on that part."

On the 10th, Lee Si Young will be facing Choi Ji Yoon in the semi-finals, and will proceed into the final match on the 11th if she wins.

Good luck to the actress!