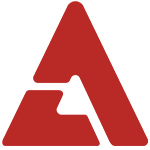 On the December 17th broadcast of SBS' 'Healing Camp', actress Kim Hee Sun surprised the viewers as she revealed the biggest mistake she's ever made during broadcast.

When asked if she, like every human being, has ever made a mistake when it comes to broadcast and TV appearances, the actress admitted that she had.

Kim Hee Sun shared, "I was hosting as a music show MC and I would usually eat ramen [in the waiting room] during the live broadcast. I can finish it within six minutes but that day the song apparently finished earlier than I expected. I was eating ramen and saw the live broadcast going on and realized that I wasn't where I was supposed to be."

She bought the laughter of the MCs as she revealed that she watched fellow host at the time, actor Ryu Shi Won, host by himself through the TV screen as she chewed on ramen. "I forgot that I had to be on that stage. I lied and told everyone that I was learning a dance from a singer," revealing the accident that occurred due to her love for ramen.