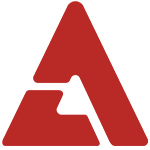 Vocal group 4men has demonstrated their ticketing power once again by selling out nine consecutive concerts in a row!

Starting December 21st, the group launched their nine day Christmas concert titled '2012 Last Concert Year-End Wrap-Up' at the Merry Hall in Seokang University. Tickets opened for sale on the 10th and all nine concert dates were sold out a week before the concerts began.

Considering that there are dozens of other year-end concerts going on at the moment, the achievement is all that more dear to them.

Representatives of their agency told allkpop, "We're receiving a lot of requests from fans asking if we can add more seats. We're really thankful for all of the love and support. 4men and the staff have done all they can to prepare the concert and we feel that fans will be pleasantly surprised with what's coming."

Fans will be able to enjoy surprise stages, hit song performances, and a chance to reflect on the year together with their favorite artist.

In related news, the group is also looking forward to their new album release next month.