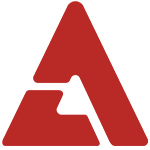 Vocal group 2AM entered the top five on Japan's Oricon chart with their latest single, 'Darenimo Watasenai Yo'.

Released on December 5th, the single marks the group's fourth Japanese release and ranked in fifth on Oricon's daily chart. Including the title track, "Darenimo Watasenai Yo", the single includes "Winter Gift" as well as a remake of "Everything".

2AM will be focusing this month on their Japanese schedules and promotions. They'll be holding a high touch event and fan meet on the 8th and 9th in Osaka and Tokyo respectively to meet with fans following the success of their Asia tour concert.

2AM had concluded the grand finale of their Asia tour, 'The Way of Love', last month in Seoul.