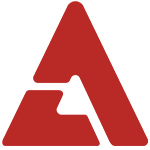 Today is December 12th, 2012 or 12/12/12! Unless you're going to be around for another 90 years or so, today is the last repeating-number date of the century. To celebrate the day, we've decided to ask 12 staff members to pick their 3 favorite songs from 2012. Check them out below!

Johnny's Top 3
FIESTAR - Vista

Although FIESTAR is just a rookie group, they have so much polish and finesse in their live performances. To top that off, I love the real instruments used in Vista and the Latin style influences. In the sea of idol groups and releases this year, Vista was extremely refreshing.
B.A.P - Stop It

The most played track on my playlist. As a huge old school KPOP fan, this song just hits the spot. Love the Happy-go-lucky 90's KPOP sound! The song feels like a mix between H.O.T and Untitle, who could possibly dislike that?
Girl's Day - Don't Forget Me
This is by far my favorite Girl's Day release. It really shows how they have matured over the years to become a top tier girl group, albeit still being highly underrated (sadly). Anyway, the song is beautiful and the catchy melody has been stuck in my head for weeks.
Paul's Top 3
Busker Busker - Cherry Blossom Ending
A simple song that puts a smile to my face. Love the harmonica sound, brings back some memories of childhood and Jang Beom Jun's voice is soothing.
Big Bang - Blue
Completely different from what I expected Big Bang to bring and was pleasantly surprised. Great harmony and love the guitar playing throughout the song. Like the lyrics in the song, after a cold winter, it was soothing to listen to "
Blue
" as Spring approached.
Wonder Girls - Like This
I "
Like This
" because its fun and easy to dance to. The choreography was simple yet fun.
Eun Duk's Top 3
AOA - Get Out

This song is really fun, and it's a great follow-up for them. I love the music video and the choreography.
HyunA - Ice Cream

HyunA. Enough said.
BoA - Only One

BoA did a great job with this song, especially since she wrote it herself. I think it's a great song her singer-songwriter career.
KG's Top 3
Busker Busker - If You Really Love Me

This song reminds me of old-school K-pop. Plus I just love their voices. One of the most memorable songs of the year for me.
Lee Hi - 1, 2, 3, 4

I like seeing Lee Hi on stage because she's cute. She's still slightly chubby, and I think that's just part of her charm. She's still young but she's an amazing singer, and I think she's better than a lot of veteran singers.
Ailee - Heaven

Great debut song from a great singer. The song was great for her voice and her style of singing, and it gave her a solid standing in a huge market.
James' Top 3
B2ST - Beautiful Night

Great song by B2ST, definitely one of the best in the entire year. I usually tend to not listen to guys in K-pop, but this song definitely stood out.
Orange Caramel - Lipstick

A fun song by three beautiful ladies. I was addicted to this song from the moment I heard it.
After School - Flashback

A sexy song by eight beautiful ladies! What more can you want? Their song was amazing, but their choreography is what really got me into this song.
Carol's Top 3
Phantom - Burning

Phantom blew me away with their pre-debut covers and releases, and surprised me once again with "Burning". It was on repeat 24/7.
Dalmatian - E.R
With Dalmatian having been absent from the music scene for a while, I really didn't expect much for their comeback. However, they proved me wrong and put out a very solid album that could have easily used any of the tracks as its title track.
A Pink's Eunji & Seo In Guk - All For You
These two are so darn cute together and were amazing in '
Reply 1997
'. Their chemistry continued into the perfect live performance of the song, and left me smiling and aww-ing throughout.
Elliefilet's Top 3
TaeTiSeo - Twinkle
"Twinkle" is like spicy fried chicken - the flavor profile is expected, but it has enough funk to keep me interested. Taeyeon's pointed riffs, Seohyun's creamy vocal tone, and Tiffany's sassy ad-libs are delicious.
Ga In - Bloom
This song isn't really worried about what I think. It wants to take me on a journey.
U-Kiss - Stop Girl
"Stop Girl" took a familiar sound and turned it into something refreshing and modern. It just sounds right when I hear it.
Seung's Top 3
10cm - Fine, Thank You, and You

This song is the embodiment of the perfect coffee-shop song, and in my opinion, 10cm has officially reached perfection.
Orange Caramel - Lipstick

Despite at first listen I couldn't help but think "What the heck is this", before I knew it I was humming along.
Block B - Nillili Mambo

'Cuz it's my jam.
Jinwoo's Top 3
AOA - Get Out
- Love the music video and their dances, song is a lot of fun.
T-ara - Lovey Dovey
- Shinsadong Tiger at his best, electropop with cowbells and dj scratches? Awesome.
Girl's Day - Don't Forget Me
- Wow, I was impressed by this song. I was expecting a cute song which is what they're known for but this showed what they're really capable of.
Jenny's Top 3
Block B (Taeil, P.O, U-Kwon) - Burn Out

This song is sung by my 3 favorite Block B members, and P.O even wrote the lyrics for the song. Not only that, but Taeil gets to sing the majority of the song. Yay!
K.Will - I Hate Myself

K.Will had a lot of experimental songs this year, but I like his usual cry-your-heart-out ballads the best.
Taeil - Where Are You

I think this is the song that proved to non-BBCs that Block B isn't just a rapping group, but that they also have a strong lead singer. I spent days just listening to this song on one-repeat.
Casper's Top 3
Hello Venus - What Are You Doing Today

This song just came out, but it shot up to my favorites immediately. It has a fresh sound and an unexpected chorus that works perfectly. You can tell they worked really hard on this song during their long hiatus.
Super Junior - Sexy, Free & Single

Super Junior's new song is finally different from their usual "
Sorry Sorry
" sound, and I think it pays off. This is one of the most addicting songs of the year for me. Ladies, I'm also Sexy, Free, and Single.
SISTAR - Alone

I thought the lyrics were relatable and the music was trendy. A lot of songs this year followed that fast tempo, guitar based pop ballad format.
GhostWriter's Top 3
Epik High ft. Lee Hi - It's Cold
I'm a big Epik High fan so I was happy to hear them again after the lengthy hiatus. Classic Epik High with wonderful electronic beat and a piano loop, the track also introduced Lee Hi to the world.
2AM - I Wonder If You Hurt Like Me
A great ballad song from 2AM once again. This is a good song to just listen and relax to.
f(x) - Beautiful Stranger
Amber shows off her rapping skills and love the electronic sounds in the song.