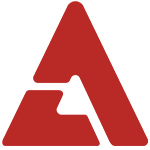 It has been announced that former band Y2K's Go Jae Geun will be making a comeback after a ten year hiatus with his new digital single, "Y3650".

Go Jae Geun gained popularity as the leader of  Y2K after his debut in 1999. After the release of Y2K's 3rd album back in 2002, he found his calling in musicals and has since starred in musicals like 'Never Ending Story' and 'Radio Star'.

He'll now be returning with a new music release after ten years, and it's been revealed that the title of "Y3650" holds special meaning as the number: 3650 signifies the singer's gratitude towards fans who waited for 3650 days (ten years) until his comeback. The digital single album will also feature rock tracks including "Tears Flow" and "Y2K (Yesterday 2 Kiss)".

'Y3650' will be released on December 4th!