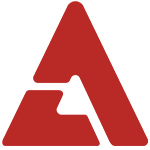 Song Joong Ki appeared on a preview for 'Infinity Challenge'.

On the 17th, 'Infinity Challenge' had a 'Introducing My Ugly Friend' special. The 'Infinity Challenge' members invited their 'ugly' friends over to join them in broadcasting, and the show featured celebrities such as Kwon Oh Joong, Go Chang Suk, Kim Bum Soo, Kim C, and Lee Juk.

However, at the end of the episode, Song Joong Ki showed up with Kim Jae Dong. The show ended with Kim Jae Dong attaching his name tag onto Song Joong Ki. The two's appearance roused the curiosity of many fans, because Song Joong Ki didn't fit the 'ugly friend' special, and he was wearing Kim Jae Dong's name.