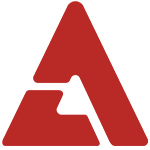 I know it's called Way Back Wednesday but I wanted this weeks WBW to be focused on a great Holiday. Today is Thanksgiving for those of us in the U.S.A. and it also marks the unofficial start of the holiday season. I love Thanksgiving and the four F's related to it: Family, Friends, Food, and Football. I love the weather from this time of year and taking time off from work and enjoying a weekend as I relax and really give thanks for what I have.

I love the spirit of reunification, it's always great seeing family members or friends who we've been apart from for the year. To relate this back to K-pop, I think that sentiment was laid out perfectly on the November 17th episode of Olive TV's 'Yoon Kye Sang's One Table'. This episode featured all five members of g.o.d. publicly for the first time in eight years. The members were able to clear the air about lingering resentment and misunderstandings that arose from Yoon Kye Sang leaving the group in 2004. It was a powerful show for sure. There was was real emotion and it was good to see the members finally remove the elephant in the room and start a new journey together.

In that vein, I thought it would be great to discuss the groups of way back when that I would love to see get back together. The reasons they split are all different but the one thing I know is that fans have been pining for them to perform one final time. I've also included my own personal scale (the Group Hug scale) which is just my opinion on the chances of the group getting back together but it's a total guess.

Seotaiji and Boys
Group Hug Scale: 0 - Not a chance
While it would be absolutely amazing to see the trio reunite and entertain fans, I think that it's pretty much a certainty that it'll never happen. Given the recent scandal involving
Seo Taiji's
private life and
Yang Hyun Suk's
comments on the show '
Healing Camp
', this seems to be the least likeliest of groups to ever appear on stage together again. To be honest, I think they're making the right decision for their sake but it would be so awesome to see them perform again.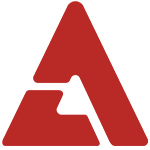 H.O.T
Group Hug Scale: 2 - Growing more and more unlikely
The rumors of the quintet reuniting have been floating ever since member
Lee Jae Won
was discharged from the military. The members have brought it up on several occasions and have been publicly quoted as saying things were in the works but still, nothing. There are a number of factors that make this difficult but I think by now, they could have worked those out. The longer this takes, the less likely it is to happen, so while I think the possibility exists, the door is closing quickly.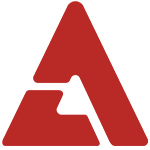 1TYM
Group Hug Scale: 1 - Highly doubt it could ever happen
I've mentioned frequently that I would love to see
1TYM
get back together and rock the stage one more time but because of the total lack of information coming out of
YG
and the members of the group, I would have to guess that this may never happen. There's been a few rumors here and there but for the most part, radio silence on the future of this once beloved group which tells me that there aren't even discussions.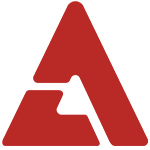 Solid
Group Hug Scale: 3: So you're telling me there's a chance
The only reason I give
Solid
a 3 is because when
Kim Jo Han
was on the show '
I Am a Singer
', he mentioned that if he won, that he would appear with the members of Solid on-stage. That tells me that there's been some talk between the members and if he had indeed won (he did not), that they would have to have appeared fairly quickly which is another good sign. Now, maybe he was just saying things in the moment but I think there might be a shot there. The guys are much older but two of the three members are still active in the K-pop game so maybe they've thrown this idea around in the past.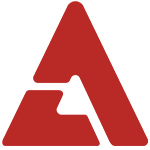 S.E.S
Group Hug Scale: 3: Likely but far from certain
It's a fact that the ladies of
SES
are still very close with each other and have stayed in each other's lives through the years. Now, they might not become a group again or have any official promotions, but I think there's a good chance that they could step onto a stage again and belt out a few of their classics. If you've ever seen the members on shows like the original '
Immortal Songs
' or '
Come to Play
', they still have the moves and can hold their own. Even though I was fairly traumatized by
Eugene's
marriage, I've been able to overcome that and move on with my life...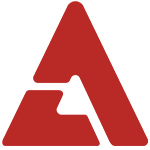 Brown Eyes
Group Hug Scale: 2.5: Possible but need to mend some fences first
Some fans might get a little confused because singer
Naul
has been a part of two groups whose eyes are brown:
Brown Eyes
and
Brown Eyed Soul
. Brown Eyed Soul is alive and well but Brown Eyes, comprising members Naul and
Yoon Gun
, are no longer. The pair had two groundbreaking albums bringing a new style of R&B to K-pop in 2001. Then after only two albums, they called it quits amidst rumors of in-fighting and arguments. Although they released an album in 2008, I haven't seen them together in nearly ten years. Recently Yoon Gun mentioned that there was the possibility of a comeback but it seemed one-sided as if Naul might be holding out. Still, I get a feeling that one day the two will hash out their differences (maybe over a plate of turkey and stuffing) and bring back that sound that captured all of our attention back in the day.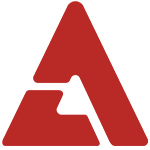 Fin.K.L
Group Hug Scale: 4 - Not definite but best chance of the bunch
I don't know why but I feel like
Fin.K.L
might be the best shot at seeing a reunion of one of the old idol groups. I know that the members are still friendly, they each are doing their own thing but something tells me that there's one more round left in the chamber. It's not a sure thing but I really think that when the timing is right and
Lee Hyori
can stop worrying about dogs for a second, the four ladies will put on a show for fans one final time.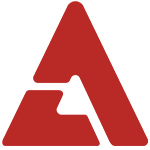 Those were just a few groups that I personally want to see again. There are so many more that fans have been hoping for but the thing is, these groups stopped performing for a reason and it's tough to just make that move again, especially after time has passed. Maybe it's better that we just have the memories but still, hold out hope K-pop fans. Where there's a Thanksgiving Reunion, there's also a Christmas Miracle. Anyways, time to enjoy the delicious Thanksgiving meals and watch some football games with my family and friends, Happy Thanksgiving everyone!