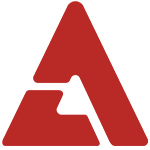 British newspaper 'The Guardian' recently published a feature on Girls' Generation and predicted that the "Korea pop princesses" will follow in Psy's steps as the next K-pop act to hit it big in the international market.

'The Guardian' wrote:

"It now seems certain that he has blazed a trail. Girls' Generation , a nine-member Korean girl group who had racked up millions of sales throughout east Asia long before Psy made 'air' horseriding socially acceptable, are poised to release their first album recorded entirely in English. Tentatively due for release next year by Lady Gaga's label, Interscope, the album will mark the group's first serious effort to court English-speaking music fans. The women, all aged between 21 and 23, are the obvious choice to take up Psy's mantle in the UK, where artists who sell millions of albums in Korea and Japan are known only to a small number of K-pop devotees."

Girls' Generation previously appeared on American television with performances on CBS' 'The David Letterman Show', ABC's 'Live With Kelly', and NBC's 'Extra TV' during their promotions for "The Boys".

In other news, Girls' Generation is set to make a domestic comeback next January!