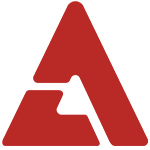 Popular boy group TEEN TOP's 'airport fashion' grabbed attention as they prepared to fly out of Korea for the shooting of MBC's 'Show! Music Core' overseas special in Vietnam.

Pictures of members L.Joe, Changjo, and Ricky surfaced on an online community on November 28th, featuring the boys' natural and stylish looks.

L.Joe is wearing a pop art style jumper and a chic beanie along with stylish sunglasses, making him look like a cool fashionista.

The 'maknae-line' of Changjo and Ricky made V-signs for their fans while waiting for their flight. Changjo's wine-colored skinny jean look was completed by a black jacket, and Ricky looked adorable in jeans and a jumper as well as a baseball cap.

In response to TEEN TOP's fashionable outfits, netizens commented, "TEEN TOP's 'airport fashion' is great", "The airport looks so much brighter", "If I saw TEEN TOP at the airport, I'd be so happy," and more.