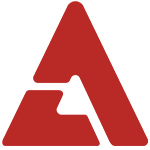 Song Ji Hyo shared that there are times she gets the cold shoulder on 'Running Man.'

On the November 27th episode of SBS' 'Strong Heart', Song Ji Hyo discussed "the sadness of getting the cold shoulder on 'Running Man'."

Song Ji Hyo, who is known to be very easy going, currently stars as the only fixed female cast member on the variety program. However, 'Blank Stare Ji Hyo' gets a bit depressed when female guests appear on the show. She stated, "I feel that our 'Running Man' cast is like one big family.  So now when a female guest appears on the show, I just naturally get the cold shoulder."

She continued, "But even so, I do not get jealous. Instead I feel that I should protect the female guest. It is because it takes time for them to get comfortable when they first appear," displaying her considerate nature.