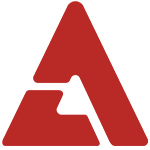 As reported earlier, lovebirds HaHa and Byul held their wedding on November 30th.

There was no one officiating at the wedding and instead, there were congratulatory messages from HaHa's father, Park Mi Sun, and Reverend Cho Jung Suk. The first part of the program was presided by Kim Jae Dong and the second part was presided by Yoon Jin Young.  Congratulatory songs were sung by the 'Infinity Challenge' team, Kim Jong Kook, Keun Sik, and act29.

With Kim Jae Dong's cheerful and smooth presiding and special songs from HaHa and Byul's friends Keun Sik and Hye Jin, the wedding is said to have been filled with laughter all throughout.

While presiding, Kim Jae Dong challenged HaHa, "Out of all those in attendance, go to the person who you think will help you out the most financially and get some money from them."  HaHa then walked straight up to Kim Jae Dong, who took out his wallet and gave him some money bringing about a lot of laughter.

Even though the wedding ceremony was a bit long, HaHa and Byul kept smiling throughout the entire ceremony and it seems that their energy never subsided as they continually thanked their guests, who in turn sincerely congratulated them on their special day.

HaHa and Byul announced their relationship on August 15th and became a public couple.  The two also got their marriage license and had a mini ceremony at the government office.  The happy couple will be going on their honeymoon to Vietnam on December 1st.