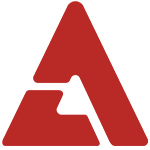 Park Myung Soo revealed a story from the past when he embarrassed IU during her rookie days.

On MBC's 'Quiz Show Q' Park Myung Soo shared a special relationship he had with IU. He began by revealing that the two sang 'Cold Noodles' together at the 2010 'Jisan Valley Rock Festival'.

The song 'Cold Noodles' was originally sung by Park Myung Soo and Girls' Generation's Jessica, but on this day, IU took her place.

At that time IU was a rookie who was still getting used to the system, and Park Myung Soo revealed that he had embarrassed her by saying things like, "Hurry up and go". As he further explained the situation, the audience during the recording jeered at the comedian. He then hilariously stated towards IU, "I am sorry. But now you're more popular than me anyways," making the set laugh.