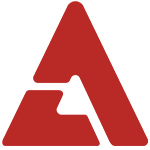 Oh Ah Reum, most known as the 'plastic surgery bagel girl' from the TV show 'Martian Virus', has caused quite a stir online after coming forward to reveal that she is currently dating an idol group member.

On the November 26th episode of QTV's '10 Minute Box', she confessed that she was hit on by a male celebrity, whom she is currently dating. MCs speculated the celebrity to be from SM, YG, or JYP and pressed for further details.

Oh Ah Reum replied, "You're right, but that's all I'll say. He's a member of a group from a big agency and he has the initial J. We're dating well and keep in contact often."

Some netizens have set out to search who it could be, but most are skeptical of her intentions and believe she's just out to get attention.

A few commented, "Let's not get caught up in her ploy", and "Who is Oh Ah Reum? Is she trying to get popular by saying things like this?"