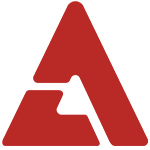 NS Yoon-G and U-KISS's Eli have been selected as the MCs for and all-English program 'K-Pop Tasty Road'!

The two will be greeting fans through their first broadcast on the 10th through cable channel O'live, and help spread knowledge and awareness about Korean food.

'K-POP Tasty Road' or 'K-Ta-Ro' is a spin off the the original show led by Park Soo Jin and Kim Sung Eun, 'Tasty Road'. However, a 'K-pop culture' concept has been infused into the new version to combine Hallyu and Korean food into one show.

As this is a show geared towards the international audience, the program will be in English, and NS Yoong-G and Eli were deemed the perfect fit as hosts for the show.

Starting in December, 'K-POP Tasty Road' will be broadcast in 11 countries through tvN Asia and Mnet U.S. For the Korean broadcast, Korean subtitles will be provided.

Catch the first episode of the show on the 10th!