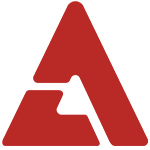 Lee Seung Gi revealed that his current favorite girl group is none other than SISTAR.

On the November 10th broadcast of KBS 2TV's 'Entertainment Relay', Lee Seung Gi featured as a guest to discuss his upcoming comeback as a singer.

When asked if there's a hoobae in the music industry he's been keeping an eye on, Lee Seung Gi responded, "I'm not doing variety shows these days, so I don't really have a reason to run into any."

He continued, "I don't get the chance to meet girl groups, so I watch them on TV. These days, there are a lot of girl groups that are big hits." However, when reporter Angela Kim asked, "Which girl group do you like?" Lee Seung Gi answered, "I like SISTAR."

On the same episode, he commented on rumors about his relationship to Brown Eyed Girls' Ga In, saying, "It's the most surprising rumor I've heard since my debut."