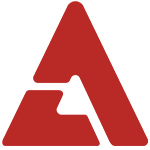 Singer Kim Tae Woo boasted about the amusingly contrasting life of his wife while guesting on SBS's 'Go Show'.

The MCs had originally asked him if he had any recent achievements to brag about, but Kim Tae Woo offered to boast about his wife instead. He began, "My wife is a graduate of 'S' university."

Go Hyun Jung guessed, "Silla University?", leading Kim Tae Woo to reply back, "She has a Ph.D. in biotechnology from Seoul University. She's fluent in English, Korean, Japanese, and Spanish, and although she's only a year younger than me, she has a youthful beauty to her."

Kim Tae Woo stated, "I have this stereotype of people that study well not being able to play as hard, so I was pleasantly surprised to find out that she knew a lot of the popular pop songs while dining with her at a restaurant. A few days later, I gathered up our friends and took her to a night club. She normally dresses conservatively, but came out with her hair let loose and wearing a black mini one-piece that night. I was so surprised at how beautiful she looked."

He continued, "My favorite song came on so I went out to dance and my wife followed suit with a sexy dance including the wave. I was a bit surprised, thinking in my head that she was a Seoul University student. We ended up hanging out until 6 a.m. but my wife didn't even get a wink of sleep before she was out the next morning saying she had to go to work."

Reflecting on the 'double charms' of his wife, he concluded, "In the taxi ride back home, I felt my heart fluttering at discovering this new side to her. I remember thinking, 'She goes to school wearing glasses and looks into microscopes at work.'"