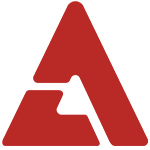 Actress Kim Tae Hee is once again receiving attention for her slim figure.

A user recently created a post on an online community forum titled, "Kim Tae Hee's figure, mental breakdown," and attached the photo above.

The actress is seen with her hair pulled back into a high ponytail, while sporting a mini black jumpsuit that highlights her perfect hourglass figure. The photos are actually from Kim Tae Hee's commercial shoot for Toyota's new Camry back in September.

Netizens commented, "She has a figure that doesn't need any photoshop", "She's perfect", "Kim Tae Hee is a true goddess", and more.