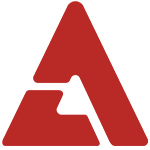 Jung Joon Young of 'Superstar K4' ranked #1 on music charts.

According to the Gaon Chart, Jung Joon Young's version of "Emergency Room" was downloaded 237,921 times, coming in at #1 for the week and pushing Lee Hi's "1, 2, 3, 4", which had 237,719 downloads, down to #2 for the first time.

Noel's "Things I Couldn't Say" ranked #3 with 227,268 downloads, and Park Bo Young's "My Prince" ranked at #4. Following her was Son Dam Bi's "Dripping Tears" at #5, and then GEEKS and Soyu's "Officially Missing You, Too".

The only idol group in the top 10 was B1A4 with "Try to Walk", at #9.

A representative from Gaon Chart said, "This week as we start November, soloists, vocal groups, OSTs, hip hop groups and various other singers make up the top ranks of the chart. The dropping of the idol groups' ranking are noticeable".