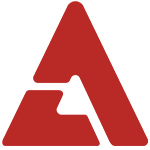 You may remember
SHINee
's
Minho
and
f(x)
's
Sulli
's promoting the 
Naver
's mobile application '
BAND
', with their drama '
To The Beautiful You
' ('
For You in Full Blossom
').
The two previously released a promotional video showing Minho and Sulli behind-the-scenes while filming. They acted like a real couple backstage, smiling brightly as they playfully argued. Sulli had uploaded photos of Minho behind-the-scenes onto the application 'BAND'. When Minho saw the photo, he started to chase Sulli down, who responded, "
We're the only ones who'll see it!
", and Minho responded, "
What if someone else sees?
". Sulli laughed and said, "
Don't be so cheap
", and the two didn't lose their laughter as they went off screen.
The second part of the promotional video shows Sulli taking photos of Minho in secret and uploading them onto the application. After uploading, Sulli looks back up, but Minho had disappeared. In confusion, she looks around, only to have Minho appear right next to her and causing her to laugh as she runs away. Minho leisurely goes after her, smiling as he jokes, "
Do you want to get yelled at?
".
So why were the two using 'BAND', and what is different about it from the other SNS options?
Recently, many SNS users have complained about an overexposure of information through other social network service platforms, where everyone is added together as a friend through cell phone number or email addresses. The BAND app is different from these SNS platform, and is a social community service that solves the problem of a basic mobile messenger service. Through 'BAND', users can divide people into groups of 'friends', 'team members', 'family', or whatever else the user wishes to communicate separately with each of them. In other words, users can make their own group, invite only certain people and make a "place for ourselves" that friends can communicate privately with each other.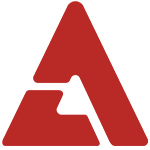 The application has a total of 5 menus, including '
Bulletin Board
', '
Photo Album
', '
Chat Room
', '
Schedule
', and '
Address Book
'. Information and photos that is easily missed through mobile messenger programs can be uploaded onto the Bulletin Board and Photo Album. In the 'Schedule' menu, the members' birthdays are automatically recorded. Not only so, but anniversary and meeting dates can be added onto the Schedule so everyone can check it. The application also provides a 'Poll' feature. With the feature, details can be easily decided on through simple voting, and users can save time that would have been otherwise wasted.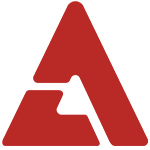 BAND creates a place of communication between small groups of close friends, and the number of users increases continuously. In Korean app stores, the Naver 'BAND' has become the
#1
popular application in the free app market, and has accumulated more than
2 million downloads
in three months. Because the SNS market is already full, this is a meaningful progress. The social network 'BAND' is different from the regular SNS in that it is only for friends, family, for us. You can download the application in the below link and to learn more about BAND, watch the introduction clip below!