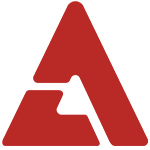 Super Junior and their fans celebrated the group's 7th anniversary since their debut this past week, and now, a post by former member Hangeng has come to light.

Hangeng posted the following message to his official Weibo account on November 6:

"It's been seven years! It was all of you who gave me the best gift in that period. On this journey, there are many people who are better than me, there are many people who work harder than me, but I was the luckiest because I had you all. Seven-year debut anniversary, I love you all!"

Some fans are speculating that his post may have been intended as a message to Super Junior, while others are saying it was only a message for his own fans.

In other news, Hangeng was selected as the 'Best Asia Act' over Super Junior at the MTV EMA last month.