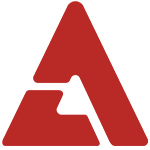 Dal Shabet made a parody video of 'Inkigayo'.

The ladies recently visted Indonesia for promotions, and could not attend 'Inkigayo', so instead they made their own parody video while in Indonesia. The MCs were Subin, Serri, and Ga Eun. They pretended as if they were actually hosting 'Inkigayo', drawing laughter from viewers.

Fans commented, "That was funny", "That was really cute", and "It's nice to see a new part of Dal Shabet".

Leader Serri commented, "We made this video for the fans who were waiting for us because we couldn't meet them through the weekly music shows.