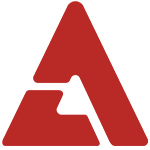 Crayon Pop held surprise guerilla concerts all over Seoul recently.

The five-member girl group traveled to Daehakro on October 26, Hongdae on the 30th, Samsung's COEX on the 31st, Gangnam, and more to promote their latest song, "Dancing Queen".

The girls were spotted wearing the orange "everyday clothing for soldiers" style that fans may recognize from their debut performance. Passersby were especially entertained by the unique choreography for "Dancing Queen".

Agency Chrome Entertainment commented, "We decided on the guerilla concerts so that [Crayon Pop] can share their witty choreography and amusing performance of 'Dancing Queen' with the public. We were very thankful that so many concertgoers gave a hot response and cheered [the members] on, and we plan to have continuous guerilla concerts in the future."

Check out a behind-the-scenes clip of Crayon Pop's guerilla concerts below.