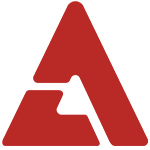 Byul discussed the first fight she had with her husband HaHa on MBC's 'Come to Play'.

On the November 19th show, Byul said, "On a Sunday morning, HaHa and I wore matching sportswear, got on bicycles, and had fun near the Han River. After that, we went to a restaurant nearby."

She continued, "While we were eating, I could feel the stares of the people around us, and I realized HaHa was watching TV as he ate. So I said casually, 'An unni I know told me that I had to eat with guys to know them. She told me that men who read the newspaper or things like that during meals are not good,' and HaHa suddenly got angry." Apparently, Byul was worried that those around them would see HaHa in a bad light because it appeared as if he was "neglecting" her.

Byul also revealed that she was shaken up by HaHa's outburst, saying, "I was upset because HaHa got mad at me for the first time. Then I made eye contact with the puppy at the restaurant, and I suddenly started tearing up."