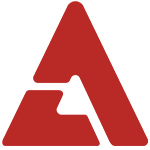 Following Narsha, Ga In, and Miryo, Brown Eyed Girls' leader JeA will also be pursuing solo activities by releasing her first solo album in January 2013.

A representative announced on the 13th, "JeA was initially planning on releasing her solo album this month, but the album has been postponed to next year due to the busy preparation for Brown Eyed Girls' upcoming concert. As JeA is also a singer-songwriter, she plans to begin her solo activities by showing the unique and distinct colors in her music."

JeA has received recognition as a singer-songwriter for composing songs such as Brown Eyed Girls' "Inconvenient Truth" and "One Summer Night's Dream". She also released a digital single back in 2010, titled "Because You Sting" (feat. MBLAQ's G.O.), but did not promote the song on television broadcasts.

Meanwhile, Brown Eyed Girls is preparing to hold their 19+ rated solo concert, 'Tonight 37.2℃', on December 24 and the 25th at the Central City Millennium Hall in Seoul.