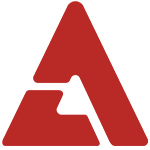 Online votes for the 2012 Melon Music Awards opened up on November 15th, and as of this writing, B2ST has taken the lead!

Held through the ceremony's official website, B2ST is in the lead with 21% of the total 350,000 votes cast. Right behind them are INFINITE and Block B, with Taetiseo in fourth and TEEN TOP in fifth.

The first round of votes ends on the 28th, and any artist that has released a digital song within the past year is fair game for the award. The top 30 will advance on to competing for the Daesang based on a combination of the number of downloads (60%) and streams (40%).

Ten teams will be awarded the '2012 Melon Music Awards Top 10' award, which is awarded based on a combination of the online votes (20%) and digital points (80%).

Results for the polls will be updated on the official homepage on the 29th as well as the launching of the second poll, which will determine the '2012 Melon Music Awards Artist Award', an awarded handed to a single artist or team.

Best of luck to all of the artists!