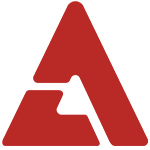 B.A.P celebrated the 300th day since their debut. In celebration, the boys took to Twitter to thank their fans.

Jongup tweeted first, writing, "300 days! Thank you! We'll eat it well! Heh". Youngjae retweeted the photo of the Outback Steakhouse to-go food sent in from their fans and added, "I ate it well, too! Heh. Thank you for taking care of us~! ㅠㅜ". Himchan also retweeted the photo and wrote, "I also ate it well!"

Himchan then tweeted, "I'm late, but congratulations for 300 days and thank you. BABYs, congratulations on reaching 300 days, hehe. Let's keep going forward together from now on".

B.A.P debuted back in January and it's hard to believe they're only rookies as they already promoted 6 songs. Congratulations to B.A.P and BABYs!