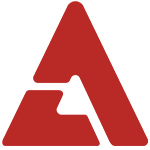 Ailee's latest single, "I'll Show You", recently grabbed the #1 spot on mobile charts.

This is the second time she has managed to top mobile charts following her debut song, "Heaven", which also maintained a high position on music charts for three full months, deeming her rookie of the year.

A Loen Entertainment representative stated, "These kind of results are difficult for even veteran singers to achieve. We are especially amazed that a solo, female artist achieved these results. We anticipate what else Ailee will accomplish in the future."

Ailee released her mini album, 'Invitation', last month and her new single, "I'll Show You", is ranking high on music charts.