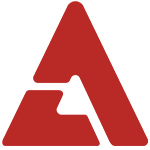 After School's Lizzy believes she has a better body than fellow member UEE.

The singer participated on the November 24th broadcast of MBC's 'Quiz to Change the World' as a panel guest member and impressed viewers with her acting skills mixed with her rich Busan accent.

When asked whether she received any advice on acting from UEE, Lizzy replied, "I told her I'd be acting using my dialect and she just told me to do whatever makes me comfortable."

Upon hearing her answer, MC Lee Hwi Jae questioned their relationship whether they're really close, to which Lizzy stuttered saying, "We're close...," drawing much laughter from viewers.

Lizzy then confidently ranked herself as the After School member with the best body. "I've seen UEE unnie fully nude and I think I have a better figure than her. She lost weight, so in terms of volume, I have exactly all three levels."