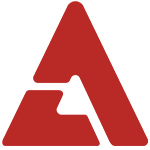 Actor Park Si Hoo has shared his thoughts about returning to the small screen after a year and a half.

The actor will appear in SBS's new weekend drama 'Cheongdamdong Alice' as a young CEO of a designer brand distribution company. This is his first project since his previous role in KBS's 'The Princess' Man' back in July 2011.

Through his agency, Park Si Hoo expressed, "I'm excited just thinking about greeting viewers through a drama for the first time in a while. 'Cheongdamdong Alice' will be a fun drama that can be enjoyed by men and women of all ages. I feel like I'll be able to show different images through this project, so I look forward to it."

'Cheongdamdong Alice' tells the story of an ordinary girl becoming a 'Cheongdamdong' (high class neighborhood) daughter-in-law. It will also deal with the requirements of marriage as well as true happiness.

The first episode of the drama is scheduled to air on December 1st.