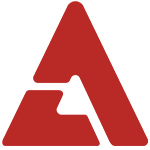 Lee Kwang Soo confirmed his 'betrayer' status on the latest episode of 'Running Man'.

For one of their missions, the 'Running Man' cast was given a picture of a student and set loose on an elementary school campus to find the student and bring him or her back to the starting area.

The teams fanned out, with HaHa and Lee Kwang Soo entering a room full of excited students.

HaHa led the students on a simple game, yelling the names of an animal and the students replying with the traditional sounds the animals made. When HaHa continued with 'giraffe', however, the children replied by shouting "betray, betray", evidencing Lee Kwang Soo's public image on the program.

His moment in the center of attention was short-lived, however, as Kim Jong Kook entered the room and quickly became the new focus of the students, who ran up to him shouting "Commander".