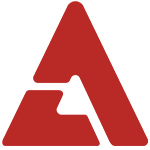 Comedian HaHa shared some of his private stories on the latest episode of 'Infinity Challenge'.

With the variety program celebrating its 300th episode, the cast members divided up into private tents to confess some of their deepest secrets to each other. HaHa and Noh Hong Chul found themselves in the same tent together.

"When I was doing public service in the army, I got the most calls from you and Jae Suk hyung," HaHa confessed. "I cried so much when you texted, 'We're all staying together, hurry up and come back'."

"I think you made me more mature and healthy," he added.

HaHa had been a member of 'Infinity Challenge' before he left to complete his mandatory military service for the South Korean Army. He re-joined the cast members once he had been discharged.