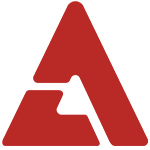 Rookie female duo Jevice (Hana, Juri) under Dream T Entertainment is scheduled to make their debut through the upcoming broadcast of  'Music Core'.

Their agency revealed on August 4th, "Female duo Jevice will be announcing their debut with their first appearance on television on 'Music Core' with title song 'I Want to Love Now'."

Jevice released their first single titled 'I Want to Love Now' back on July 27th and has impressed with their amazing vocal skills. Hana was one of the original T-ara members and has experience promoting under her real name, Jiae, in the past, while Juri was a part of 'Qualifications of Men' choir on KBS in 2010 and is also known for her outstanding vocal talent.

Co-composed by 'Playing Children' (Kim Won Hyun) and 'Hwang Geum Doo Hyun' (Kim Doo Hyun), "I Want to Love Now" is a ballad with a mixture of rock style guitar sounds and hip-hop rhythms.

Regarding their debut, the girls commented, "After a year of preparation, we're very happy to finally be able to introduce our music to the public through music programs. Although we're nervous, we will make to sure to display a great performance."

Meanwhile, fellow labelmate Girl's Day's Yura will be joining Jevice on stage to feature as the rapper.

If you haven't done so already, check out Jevice's MV for "I Want to Love Now" below!