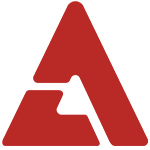 Girl's Day's Yura will be making her first domestic drama debut through the highly anticipated project, 'To the Beautiful You'!

The member has taken to Twitter previously to hint at her upcoming appearance in the drama, and now the news has been officially announced by her agency. A representative revealed on August 9th that Yura will be bringing laughs through her role of Lee Eun Young, who is a die-hard fan of Kang Tae Jun (played by Minho), the record-holder in the World Junior Athletic Championship for high jump.

Yura previously stated through twitter, "Filming for the drama is so fun and seems well suited for me... If more opportunities come my way, I would like to purse acting in addition to singing."

Although this is her first drama appearance in Korea, this is not the singer's first time acting for she has previously participated in the Chinese drama 'Secret Angel' (featuring Jang Woo Hyuk and Kim So Eun), which aired through Sohu.com.