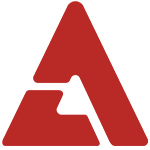 The best thing about f(x) is that they're SM Entertainment's experimental girl group. They're not the most advertised out of SM's superstar roster, but when it comes to music and concept art, they unleash an idiosyncratic spin off the sometimes redundant sounds of their peers. They proved this time and time again with hip-hop/rave anthem "NU ABO" and quirky-pop jam "Pinocchio". The unconventional use of heavy trance synths seem to be f(x)'s trademark sound and we hear them once again on their new single, "Electric Shock", a hook-heavy, diluted-club pop single produced by dutch songwriting team Future Presidents. This time around, "Electric Shock" is their least brave single yet, safely buzzing within the bounds of what's been already covered by f(x) ground. Luckily for f(x), the animal-headed pop princesses' best songs aren't always their promoted singles - which is the best part of being experimented by SM.



As much of a party "Electric Shock" shapes up to be, the lack of innovation here in comparison to f(x)'s previous releases is a real drawback this time around. What makes "Electric Shock" "un-special" is the obvious fact that it's a direct translation of the dusty old demo (formally titled "Electric Lights") that SM accepted two months ago from Future Presidents. What made "Pinocchio" the exceptional K-Pop song it's now known for was the strong involvement of a lead Korean producer (Hitchhiker) tailoring a foreign piece to a K-Pop smash hit. Not to say that foreigners are incapable of creating great K-Pop, but having vocal melodies that flow with the natural rhythm of the spoken language is crucial in pop music and an absolute necessity. It's why an English version of "Gee" would sound awkward and unnatural.

The redeeming factor here though is the crafty, expert songwriting by Seo Ji Eum, taking full advantage of the talk-rapping featured in the verses. As noted by numerous netizens, the first syllable of each line of the verses actually spell out electric shock in Korean.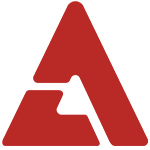 Producer Hitchhiker does make an appearance on the album on the third track of the album with "Zig Zag", tying a knot of consistency with f(x)'s previous album with 'Electric Shock'. It's not the strongest track on the album, but it's a solid reminder of the edgy, yet unique delivery f(x) is known for. Hitchhiker is a consistent contributor to SM artists such as BoA, but most recognized for his audacious productions with Brown Eyed Girls. While producers such as Sweetune and Brave Brothers tend to blur lines of distinction between the material they create for their clients, Hitchhiker almost always focuses their songs to the respective artist, making them one of the best assets for an f(x) album.



Aside from the Kenzie produced "Jet" sealing the SM brand on this album, the remainder of the mini-album focuses on foreign productions and more practical pop leanings, but stays true to f(x)'s creative sound. "Love Hate" is an emotionally erratic frenzy that has the girls fired up exclaiming, "I love you! I hate you! I can't make up mind!", which is exactly how I felt about the song when I first heard it. But much like most of f(x)'s music, it only takes a few listens until the song really latches on to your brain.



Nestled smack down in the middle of the tracklist of f(x) weirdness is "Beautiful Stranger", which is probably the least weird song that they've ever done, but it's also one of their most memorable. "Beautiful Stranger" is a track featuring the three strongest performers of the group in a merciless urban pop track. Reeling in influence from B.o.B.'s "Airplanes" and Katy Perry's "E.T.", "Beautiful Stranger" reflects some of that western flavor the Asian American members, Amber and Krystal, subtly enrich the group with on a magnified scale. Furthermore, it allows these members, along with Luna, to reveal their talents often hidden by their overly commercialized singles.



f(x) is widely seen as SM's most underrated group, but with "Electric Shock" mesmerizing audiences across the net, that seems to be the least of the group's worries. In actuality, the criticism that they haven't created anything new this time around is also a positive sign for the group. It basically says that f(x) settled for a sound that works for them and are performing well. If you ask me, I'm not at all worried for f(x) ever becoming stale because it's clear f(x) was designed to be this K-Pop artifice group rather than SM's breadwinner.

—

What are your thoughts on f(x) "Electric Shock"? Leave an honest rating and your thoughts in the comments below.

Suggestions for a future review or an opinion on this one? Hit up the author on Twitter(@imnotrex)!

Note: this article does not reflect the opinions of allkpop, only the author.