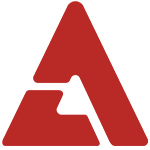 2AM's Jo Kwon attended world-famous pop star Lady Gaga's concert.

Lady Gaga's 'Born This Way Ball' World Tour performance in Seoul took place at the Olympic Park on April 27th.

Jo Kwon who is a fan of the singer shared the proof photo above via his Twitter page and wrote, "Gaga Ooh La La~"

He proved to be a true 'little monster', dressed in a Lady Gaga shirt and unique sunglasses that would make the pop star proud.

"Wow, was the concert fun?" his fans asked him after viewing the photo, in addition to writing "Little Monster Jo Kwon!", and "Awesome, I'm so jealous!"

Meanwhile, Lady Gaga was touched by the 45,000 audience members who filled up the venue, after her concert had some protests and was labeled by some as unfit for minors.

Lady Gaga reportedly lived up to her elite world-star status and her amazing performance began with the singer entering the stage on a horse.


I can you hear you Korea. I'm shaking.

— Lady Gaga (@ladygaga) April 27, 2012
Source & Image: Jo Kwon's Twitter, TVDaily via Nate