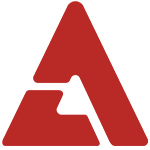 Following Girl's Day Hyeri, member Yura will also be making her acting debut in a new drama.

According to Dream T Entertainment, Girl's Day's Yura has been cast in the new upcoming Chinese drama, 'Secret Angel', which is scheduled to air its first episode on March 21st.

Yura will be taking the role as Yubin, a 20 year old who falls in a one-sided love relationship with Shi Young, one of the main lead characters in the drama.

'Secret Angel' is an upcoming 10-episode drama and has already been receiving attention for its cast list which includes actress Kim So Eun, Chinese actor Chen Xiang, and singer Jang Woo Hyuk. The drama will air one episode every week on sohu.com.

In addition, the drama will also air in Beijing, Shanghai, Zhejiang, Jiangsu, and around 27 main cities with digital TV, before airing it on cable TV.

Yura commented, "I'm very nervous, but I'm looking forward to working together with Jang Woo Hyun and Kim So Eun sunbaes. I will learn and work hard to become a better singer and a better actress."

'Secret Angel' will be releasing its first preview on the 14th through sohu.com.