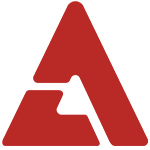 In an online community, vicious rumors are spreading about a member of a new idol group.  The member is being accused of extortion, violence, and even rape. On September 30th, a netizen posted on his or her minihompy, 
"The worst thing in my life happened. When I was a middle schooler, I had a sunbae (senior) at a school who would call me whenever he had time, saying, "Give me 100,000 won ($90 USD)", call my friends and hit them if he was bored, and he raped my friend on the playground. That school sunbae debuted in an idol group."
After reading the post, netizens coined the term "rape-dol" regarding Member "B" of Group "A" , despite the seriousness of the allegations. Moreover, unwitting netizens posted up questions on the topic on the bulletin board of a portal site, and discussed the names of other group members. Today, the company of the idol group called the rumors 'unfounded' to
TV Report
in a telephone call. The company representative stated, "
Right now, the company is trying to gather more information about who started the rumors. As this is cyber crime, a formal investigation is scheduled to be commissioned.
" Source: TV Report Image: Online Community Capture