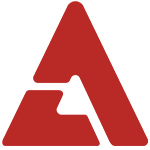 A new idol group planning to become the next Hallyu stars recently made their debut on October 21st with "
I
." Their name
TOUCH
stands for '
The Original Undeniable Charismatic Homme
.' The group's Youtube videos have exceeded 100,000 in views and even had their music video rank in the top 10 on music video charts. When TOUCH got together for an interview with Sports Korea, the members seemed unable to contain their excitement. Member
Han Joon
stated, "
We were told to dream big. At first, it was a lot of pressure being put in a group that aimed for the international market even before its debut, but I think people thought well of my positive mindset. Our debut stage will definitely be something I'll remember well into the future
." TOUCH were hailed as stars even before they marked their official debut. The group was invited to a large-scale event in Macau this past July and performed before a 15,000 member audience alongside Chinese stars
Wang Leehom
,
Alan Tam
, and
Twins
. Their performance must have left a deep impression, as they received offers from representatives of six different countries.
Sung Yong
stated, "
At the time, we were weary of whether we really had a place at such a large event. Being backstage with so many top stars was quite the experience, but also a great opportunity. Young Hoon continued, "It was just our first stage but we received a bigger response than we thought.
" Each of the members also have their own unique backgrounds. Main vocal
Jun Yong
graduated from the famous Anyang High School, also the school of top stars such as
Rain
and
Se7en
. "
I think we always received the attention of our surroundings in our lives. Singing in front of other people just came naturally. I'll work hard to make sure that I don't embarrass my seniors, Rain and Se7en.
" Leader Han Joon appeared on
SBS
's "
Superstar Survival
" and had his skills as a singer acknowledged. Talented in playing the guitar and fluent in English, Han Joon is an all-around idol.
Min Seok
earned attention for joining the second "
Battle Shinhwa
" program. "
I rehearsed for the show with Secret's Hyosung. There were a lot of hardships, but I think finally meeting her in a waiting room after our debut will feel different.
"
Seon Woong
,
Young Hoon
, Sung Yong, and
Dabin
were targeted by various agencies before debut for their handsome looks. The group TOUCH itself was created with the purpose of becoming the dream team of Asia. Their song is produced by the famous
Brave Brothers
, their choreographer is a member of dance team
DQ
, and their photographer holds background experience with
SS501
and
KARA
. This dream team has been receiving the endless support of influential figures in order to realize that dream of becoming Asia's best. Seon Woong introduced their title track by stating, "'
I' is a song much like whiskey in a pretty glass. The more you listen to it, the more irresistible it becomes. Its passionate melody is a lot like us
." Han Joon concluded with, "
Each of our seven members wanted to produce a unique color. Our individuality and our drive to succeed are both very strong, but we become that much stronger as one
." Source + Photos: Sports Korea