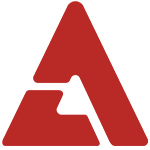 Co-Ed
's leader
Soomi
recently explained the changes she went through while switching from being
Seeya'
s maknae to Co-Ed's leader. The first noticeable change is her physical appearance. Soomi usually opted for the cute bang hairstyle with natural black hair, but for Co-Ed, she dyed it green and orange, and pulled it up into a high pony tail, or what she calls, "the pineapple hair." She stated, "
My hair style changed a lot. We changed it many times, and kept dying and redying. My hair has gotten a lot coarser because of it. I never thought I'd have to go to such extremes with my hair.
" She also lost a lot of weight, a total of 4 kg. "
I began dancing since my days with Seeya, so there wasn't a lot of pressure. But still, the 20 hour rehearsal times really tired me out. I lost about 4 kg
." When asked to comment on switching over from singing ballads to idol music, she revealed, "
My genre did change from ballad to dance, but it's not that difficult. I originally had an interest in both sides anyway
." Soomi concluded the interview by stating,
"I liked acting cute and being loved as the maknae when I was with my Seeya unnis. It's fun with Co-Ed because we're all similar in age, but since I'm the leader, I have to earn to take more responsibility and manage a lot more things.
" Source + Photos: Sports Chosun