Variety
Yuri reveals how she matches up with certain members + why YoonA didn't appear on 'Radio Star'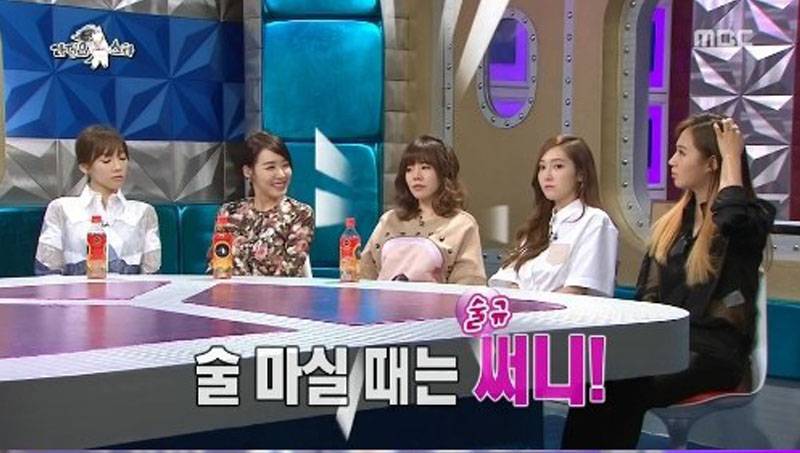 On MBC's 'Radio Star,' Girls' Generation revealed why YoonA did not join them on the show and Yuri revealed that she got along with certain members for very certain things
The MCs said, "When we asked YoonA why she wasn't coming out (on the show), she just said sorry and left."  Hesitating, Sunny said, "It's because she was scared you may tear her apart," meaning they might question YoonA too much about her relationship with Lee Seung Gi. 
Kim Gu Ra said, "I wanted to comfort her on 'Prime Minister and I' not doing well and wished she had come out with [co-star] Lee Bum Soo."
SEE ALSO: Somi is taken to the hospital on 'Produce 101'
Also on the show, Yuri was asked which member she best got along with and she said, "I can't pick just one.  When I drink, it's Sunny.  When it comes to humor, I match well with Sooyoung, YoonA, and Taeyeon.  I talk about work and sincere things often with Tiffany.  When I'm dancing or playing, I match well with Hyoyeon."
Jessica responded, "I'm the only one left out," and became sulky.  Yuri said, "I'll think about it... Once in a while I criticize the company with Jessica," and laughed.

Get the best of AKP in your inbox
DON'T MISS
Comments
There are 172 comments
Login With...