Gossip
Social Media
Go Young Wook gets criticized for his suspicious tweets to Olympian Son Yeon Jae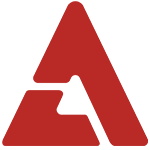 In the midst of Go Young Wook's ongoing investigation for sexually assaulting under age women, netizens uncovered a seemingly suspicious conversation between Go Young Wook and Korean Olympic gymnast Son Yeon Jae.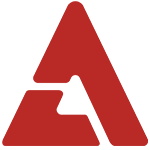 Back in April 2011, prior to Go Young Wook's scandals, Son Yeon Jae responded to one of Go Young Wook's tweets replying, "kekekeke is that so... that's interesting keke" to which Go Young Wook replied, "What's so interesting hehe. That's how much Son Yeon Jae shi is pretty, is that too creepy hehe cha~".

A month later, Son Yeon Jae posted on her Twitter, "Oh a lot of people are worrying about me ㅠㅠ Thank you. I'm just shaking off my nervousness and feeling like I'm catching a cold ㅠㅠkeke" to which Go Young Wook tweeted back, "My hands can't seem to grasp anything [You seem like you can't work on anything]."

Son Yeon Jae later tweeted to Go Young Wook, "I like 'Radio Star' hehehehehe I will watch it." Go Young Wook replied, "keke I'm better looking in person keke", leaving netizens to debate on whether the conversation was just innocent flirting or something more.

In the 2012 Olympics, Son Yeon Jae became the first Korean rhythmic gymnast to qualify and reach the All-around Finals. At the time of these tweets Son Yeon Jae was just 16/17 years old (Western age) which is why this is attracting attention.  Evidence continues to mount that Go Young Wook had a propensity to seek out very young ladies.

Do you think the tweets were innocent chatter or something more calculated?

Source + image: Sports World via Nate


Get the best of AKP in your inbox
DON'T MISS
Comments
There are 0 comments
Login With...