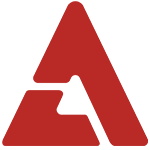 J.Y. Park recently shared that the secret to getting through the recording of SBS's 'K-Pop Star 2' is all about looking presentable but feeling comfortable.

The beloved 'K-Pop Star' judge shared on his me2day on the 3rd, "The secret of K pop star. The bottom half doesn't show on TV…", along with a photo that had netizens laughing.

Despite looking sharp and neat in his black knit turtleneck and his 'Diamond Tears' headphones, J.Y. Park was sporting a pair of casual sweatpants that are usually reserved for lounging around rather than recording for a public broadcast. Fans of the show were left in amusement at his secret attire underneath the judges' desk.

Catch 'K-Pop Star 2' every Sunday!