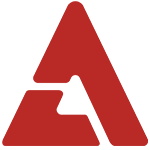 SM Entertainment soloist J-Min has participated in a new OST for KBS 2TV's drama, 'School 2013'.

Titled "Beautiful Days", the acoustic rock ballad song will be used as the love ballad theme for the drama to express the sorrow one feels as they miss their true love. J-Min's unique vocals add depth to the emotional lyrics and the scenes of the drama.

Considering her past OST hits with songs like 'Hello', 'Love', and 'Stand Up', 'Beautiful Days' is surely on its way to become a hit on the digital charts as well as fans of the drama.

Check it out below!