Music Releases
General
Girls' Generation has something in store for December 21st?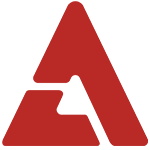 SM Entertainment has just updated their Facebook as well as twitter with this mysterious image shown above, quickly gaining the attention of eager fans who have been dying to hear news of the one and only Girls' Generation!

The photo shows a badge like figure with "So-Nyu-Shi-Dae" written on the front with wings off to the side and decorated with Korea's national flower "Mugunghwa" or Hibiscus syriacus, aka Rose of Sharon, in between.

The date printed on the bottom says December 21st, 2012 10 AM, giving us a heads up for when we can expect this mysterious project to be revealed (that is, if the world doesn't end by then...).

What do you think it's for? Is it a full on comeback for Girls' Generation or a special campaign? Leave your guesses down below!

--

[Update]: Insiders have revealed that the date is actually for a pre-release off their upcoming album! Read about it in the latest story here.



[Thanks to everyone who sent this in!]
Get the best of AKP in your inbox
DON'T MISS
Comments
There are 0 comments
Login With...